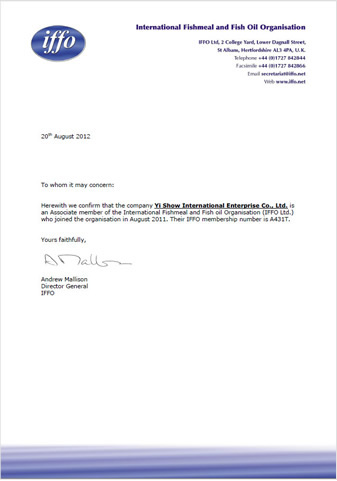 Yi Show was established in 2005. We specialized in selling Fishmeal, Fish Oil, Whey Powder and raw material for animal feeds. Although our mainly market is Taiwan. We actively work with customers from many foreign countries, such as China, Korea, Vietnam, Madagascar as well.
"Wherever is the need, Where is Yi Show"
We try to know what our customers ask of us by fully understanding their business needs. At Yi Show, we put great emphasis on customer service. Due to we deeply believe that the only way of the success is helping our customer making buying choice and offering the high-quality products for them.